CPA Staff Directory
---
Richard G. Cirimelli, Certified Public Accountant, Senior Partner
Graduate of Santa Clara University where he earned the degree of Bachelor of Science in Commerce in 1979.

Before starting his own firm in 1983, he worked for several local accounting firms where his experience emphasized issues of taxation related to closely held businesses. His broad range of experience of over 30 years has been vital to the firm's development and success. He is an active member of both the American Institute of CPAs and the California Society of CPAs.

On a daily basis Richard demonstrates a true passion for his profession. He maintains meticulous standards for the work products of the firm. His strengths include sound business judgment, as well as the ability to communicate quickly and effectively. His reputation of contributing to the success of his business clients is widely known in the Silicon Valley Area.

You may contact Richard at rgc@cpasllp.com
---
Steven M. Pyle, Certified Public Accountant, Managing Partner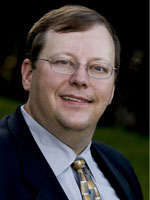 Bachelor of Science degree in Business Administration with a concentration in Accounting from San Jose State University in June 1991.

Steve is a dedicated professional with a career spanning over a quarter century. He communicates with his clients, is responsive, usually within 24 hours; and is available all year.
Steve believes in adding value to his clients through his high level of timely service, communication, and relationships with professional contacts. A background in computer sciences compliments his technical accounting and tax skills.

He is a member of both the American Institute of Certified Public Accountants (AICPA) and the California Society of Certified Public Accountants (CalCPA).
You may contact Steve at steve@cpasllp.com
---
Nicholas Lamberty, Staff Accountant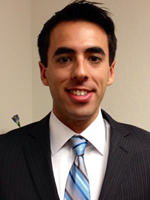 Nicholas graduated in 2012 from California State University, Fresno with a Bachelor of Science degree in Business Administration and a concentration in accounting.
He began work at Cirimelli, Pyle and Associates in July of 2012, where he provides accounting and tax services as well as bookkeeping and computer related support to our wide range of clients. Since joining the firm, he has focused primarily on tax preparation for corporations, partnerships and individuals. Nicholas also conducts technical tax and accounting research and provides support for small business.
Nicholas is currently pursuing his CPA license.
You may contact Nicholas at Nicholas@cpasllp.com